At MACo 2023 Summer Conference, education leaders discussed the expansion of full-day Pre-K and early childhood education under the Blueprint for Maryland's Future and the challenges and opportunities facing county governments to do so.
The 2023 MACo Summer Conference general session "Embracing Without Spacing: Pre-K Expansion and Early Childhood Education" examined the capital challenges and opportunities of Pre-K expansion in Maryland, like facility space and funding.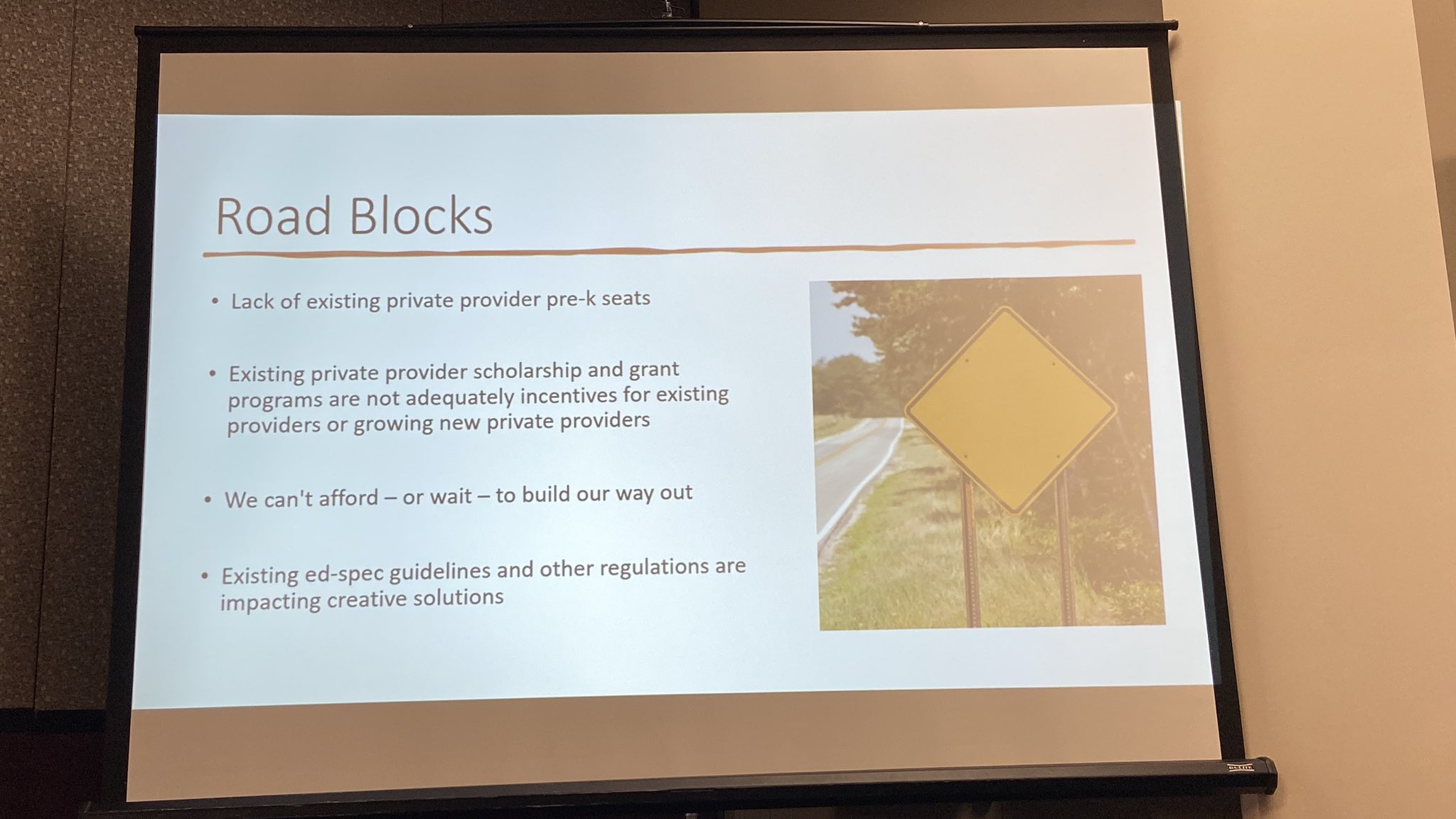 Key takeaways from the panel included:
Counties share challenges in finding adequate space for pre-K classrooms;
Private providers continue to face a number of roadblocks to enter the industry;
Experts are concerned about the impact of pre-K expansion on the infant to three-year-old child care industry; and
One-size-fits-all approaches do not work for Maryland's 24 diverse counties and their different pre-k needs.
Panel speakers
Alex Donahue, Executive Director, Interagency Commission on School Construction (IAC)

Bill Hudson, Executive Director, Project Director, PreK Pilot Project, Family Child Care Alliance of Maryland

Dr. Jennifer Lynch, m

ember of the Blueprint Accountability and Implementation Board (AIB) and Baltimore County Senior Policy Advisor for Education and Workforce

Chris Peusch, Executive Director, Maryland State Child Care Association 
Moderator: John Barr, Washington County Commissioner President and past MACo President
More about MACo's Summer Conference: