Several leaders in the Maryland General Assembly attended a White House summit on child care ahead of the looming "cliff."
Legislative leaders from 41 states, including Maryland, participated in a July 19 White House summit on how legislatures can make child care more affordable for families. Child care is a reported top priority for the Biden-Harris administration, which has taken several federal actions to support the industry.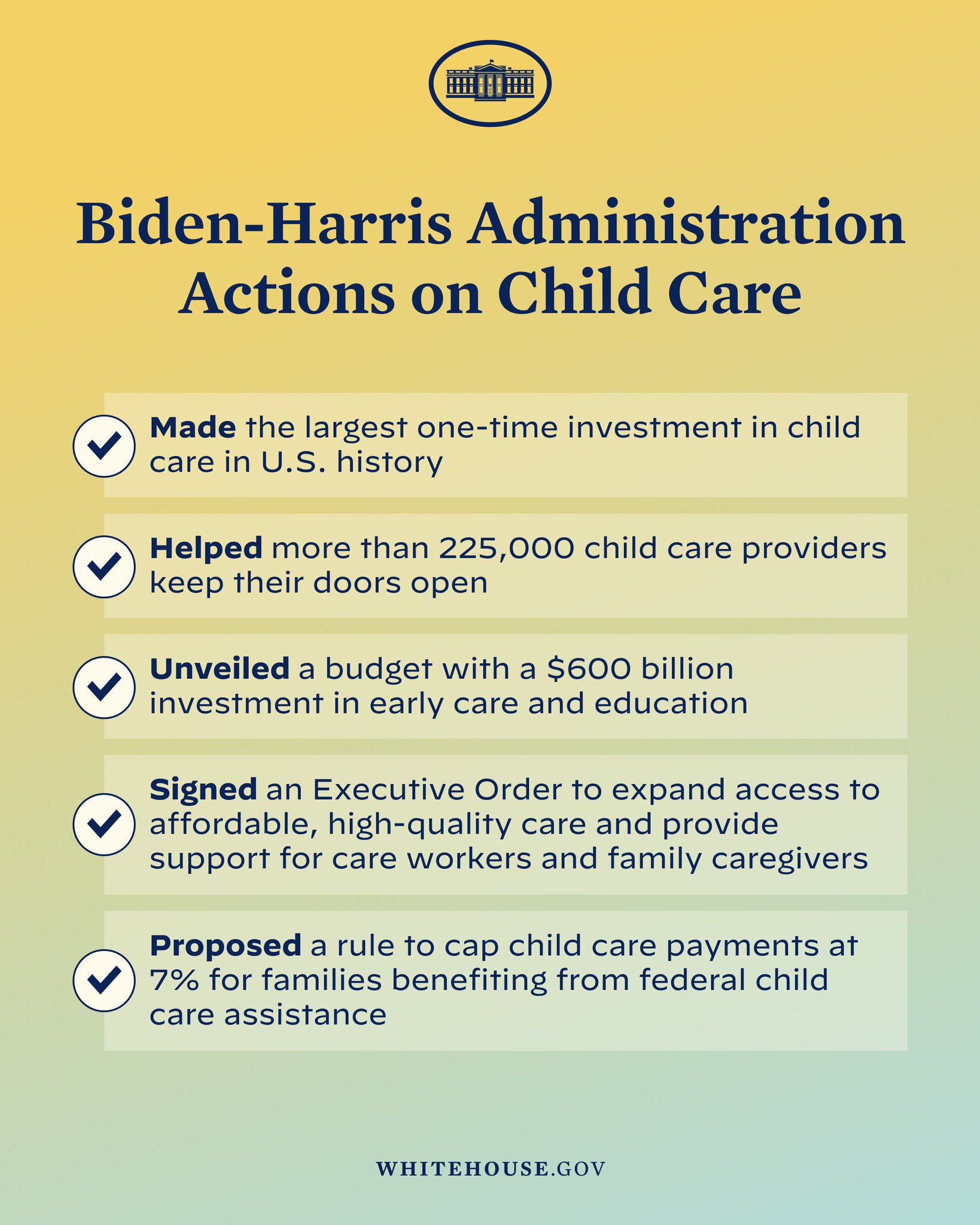 The White House summit featured New Mexico Governor  Michelle Lujan Grisham, Minnesota Lieutenant Governor Peggy Flanagan, and 90 lawmakers from across the country to "share legislative ideas and strategies for bringing down costs for parents and supporting child care providers." Maryland legislators were among the participants, including Baltimore County Delegate Michelle Guyton and Montgomery County Delegate Julia Palakovich Carr.
The summit comes as the child care industry is still struggling to bounce back after the pandemic. The COVID-19 pandemic exacerbated existing challenges in early child care, including a shortage of quality, safe providers and a growing need for industry professionals. The federal government provided extensive aid to support the industry through the pandemic and rebuild after it. That aid is set to expire September 30 — and experts are warning of a possible "child care cliff" around the country.
The 2023 MACo Summer Conference general session,
"
Embracing

Without

Spacing

: Pre-K Expansion and Early Childhood Education
,"
will examine the capital challenges and opportunities of Pre-K expansion, including facility space and funding.
The 2023 MACo Summer Conference will be held at the Roland Powell Convention Center in Ocean City, MD, from August 16-19. This year's theme is "
Where the Rubber Meets the Road
" More information can be found on our 
conference website
.