Since the tragedy of 9-1-1, the nation's public safety forces have been focused on connecting fire, police, and other public safety partners through interoperable radio systems. Maryland FiRST is this state's answer to that issue, allowing public safety officers across the state to communicate and coordinate during a regional catastrophe.
MACo has advocated for a strong interoperable communications system to support local responders. And, several years ago, in coordination with the Maryland Governor's Office on Homeland Security, MACo pushed for a MD FiRST governance structure that included representation of county partners. The Radio Control Board, the result of that advocacy, continues to guide MD FiRST's progress.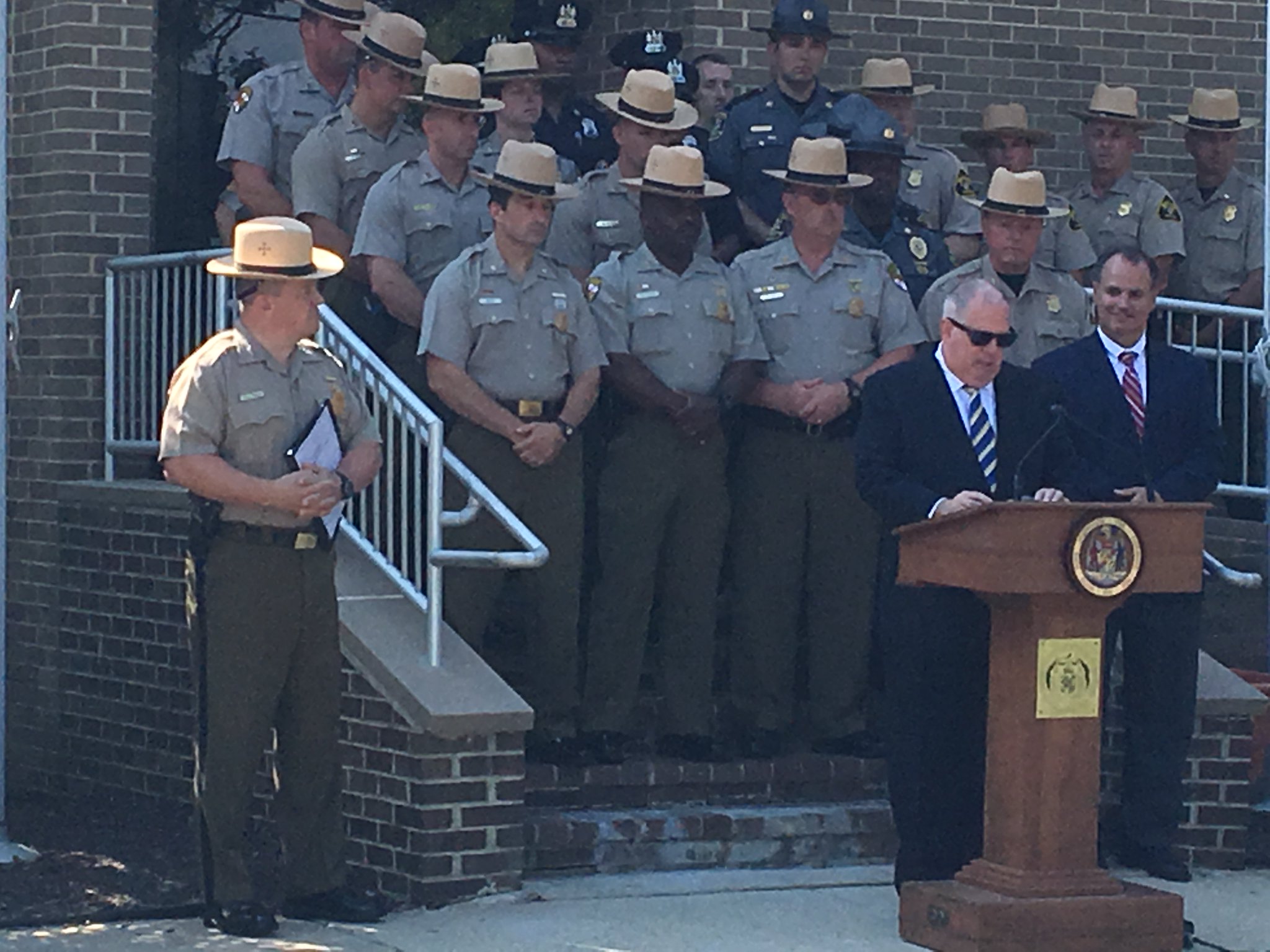 Today was a day to celebrate the progress of Maryland's interoperable radio system. As announced by the Maryland State Police:
Today, Governor Larry Hogan joined Superintendent of the Maryland State Police Colonel William Pallozzi, Deputy Secretary Lance Shine of the Maryland Department of Information Technology, Maryland FiRST Team and other state and local officials to make the ceremonial call marking the completion of the third phase of the Maryland First Responders Interoperable Radio System Team or "Maryland FiRST" while demonstrating the system's capabilities.
As described, the third phase will extend MD FiRST's coverage throughout central Maryland. From the State Police,
This third phase of Maryland FiRST is fully operational and completes the coverage of Central Maryland. The connection will covers Cecil, Harford, Baltimore, Anne Arundel, Howard, Carroll and Frederick Counties. The first phase of the project began in 2012 and connected portions of Central Maryland and Kent County, and key infrastructure patrolled by the Maryland Transportation Authority Police to include: the I-95 corridor, BWI Airport, Port of Baltimore, the Inter County Connector (ICC), the Key Bridge, the Chesapeake Bay Bridge, the Harry Nice Bridge and both tunnels under the Baltimore harbor.
For more information, see the News Release from the Maryland State Police.