During a press conference Monday morning, Governor Larry Hogan called for all non-essential businesses to close by 5:00 pm. The term "non-essential" left many people wondering – what businesses are considered an essential service?
To clear up the confusion, the Governor's Office has released an infographic detailing what businesses are considered essential.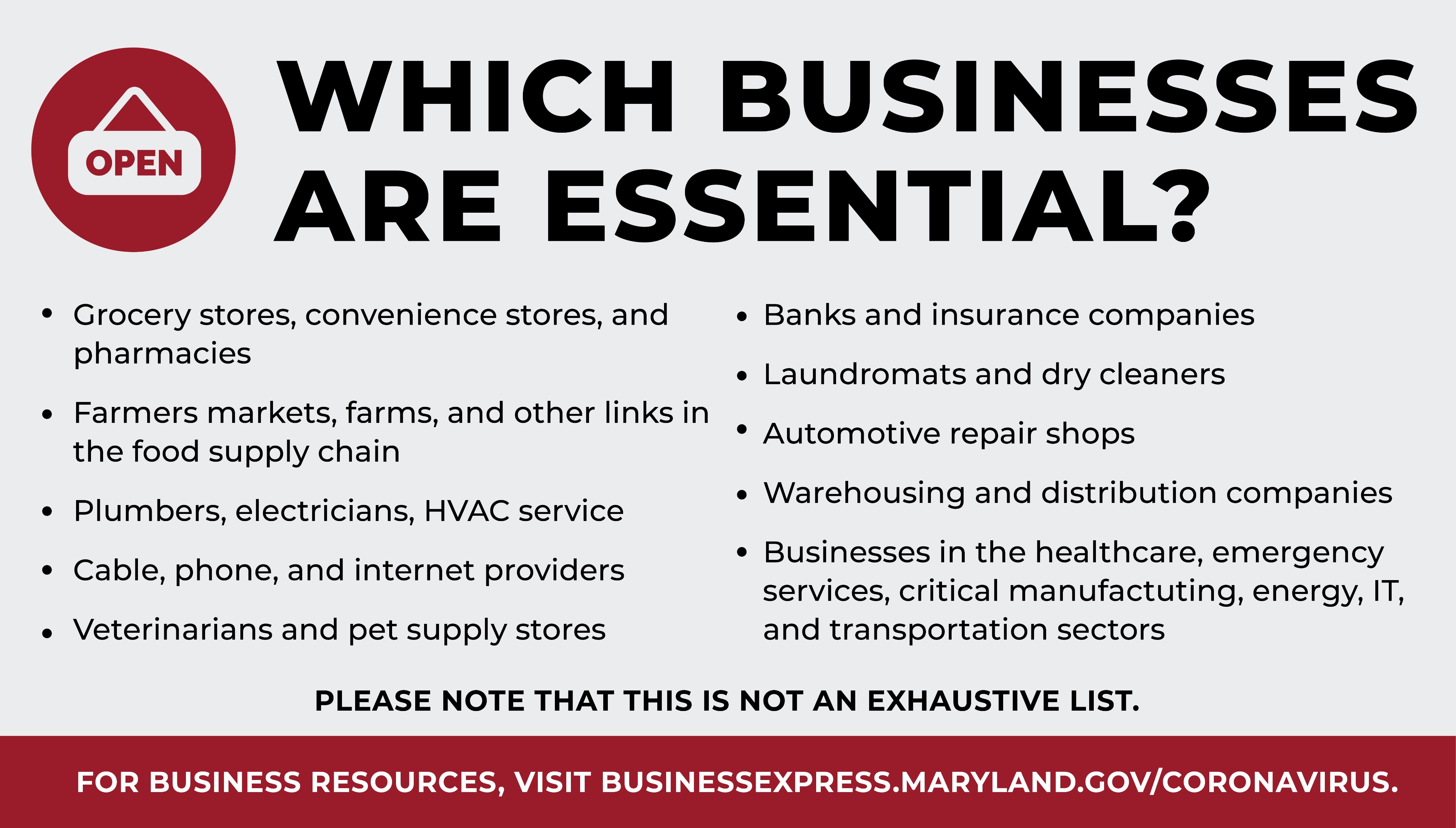 For further clarification, the Governor's Office also released an Interpretive Guidance Document, that includes a detailed list of businesses that can remain open within the Commercial Facilities Sector, the Communications Sector, the Critical Manufacturing Sector, and more.
These guidelines are based on the federal Critical Infrastructure Guidlines released by the Department of Cyber Security & Infrastructure (CISA).
For more information on the Maryland's latest response to COVID-19, visit the Governor's COVID-19 Response site.