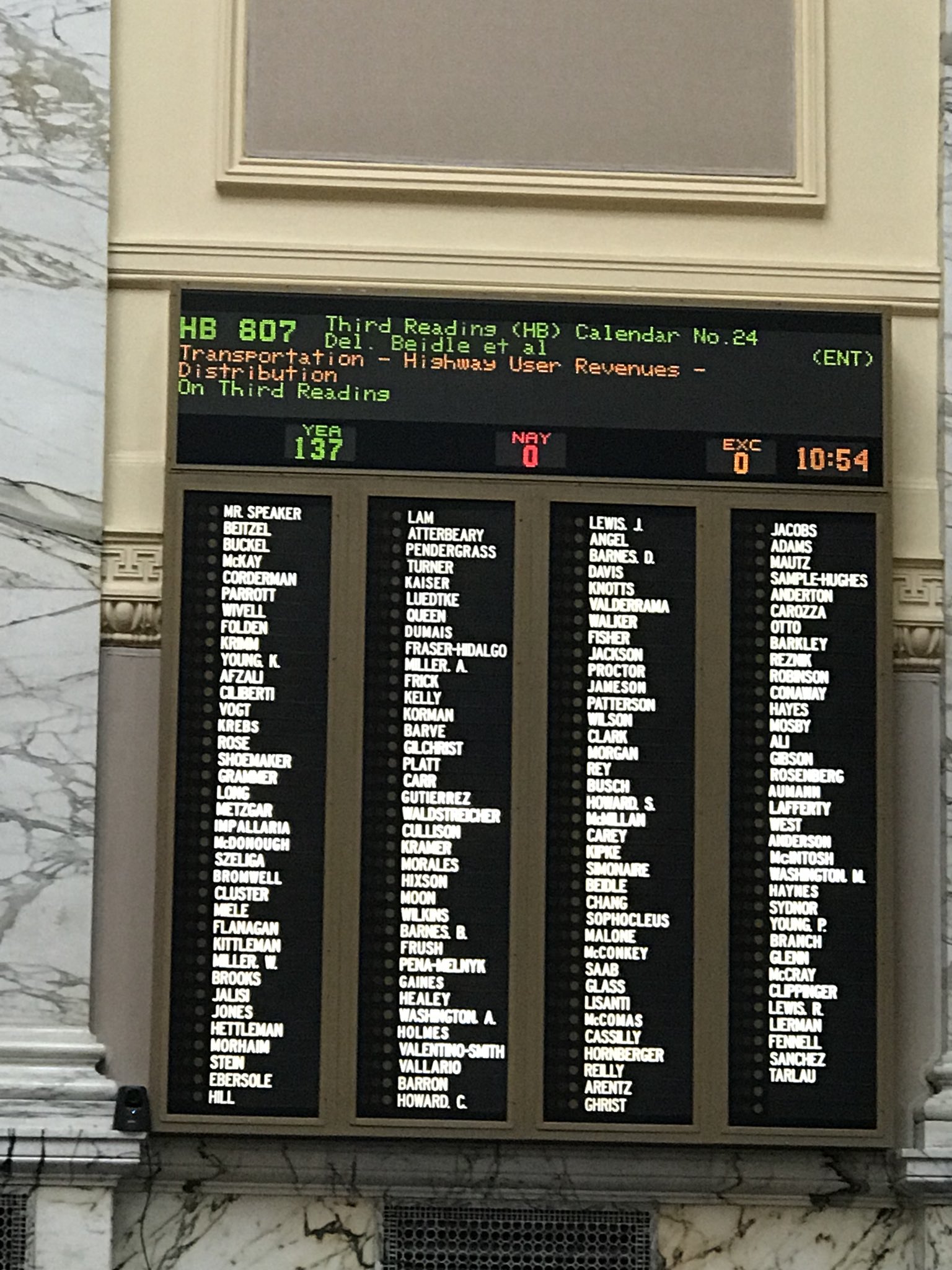 HB 807, a bill amended to provide 5 years of enhanced funding for local roads and bridges, has passed the full House of Delegates on a unanimous vote.
For FY 2020 through 2024, the bill would increase the county share of Highway User Revenues from 1.5% to 3.2%, with additional funding also supporting Baltimore City and municipal government.
See previous Conduit Street coverage for further information.
The Senate Budget & Taxation Committee, during its hearing on the cross-filed bill SB 516, made prominent note of the House action to advance a multi-year funding bill. County stakeholders expressed support for the measure.
As of this writing (Friday, March 9), the bill's fiscal note had not been revised to reflect the effect of the substantial amendments. A revised fiscal note is expected in the days ahead.