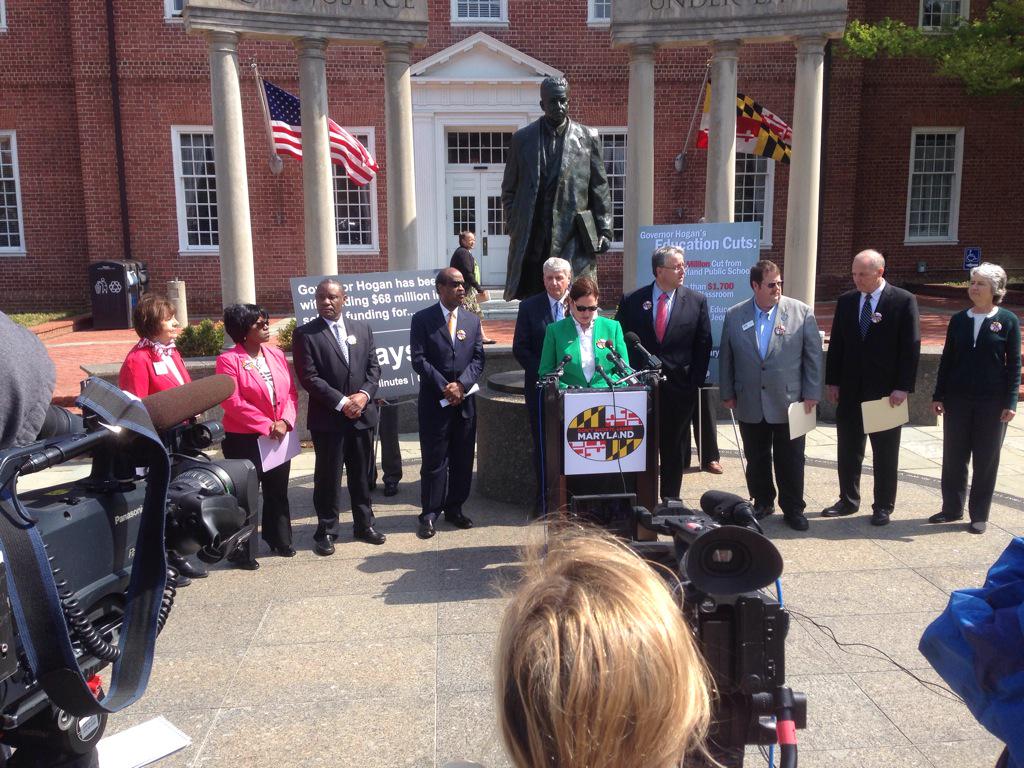 A wave of advocates for school funding joined voices today to call for full funding of the state school funding formulas. MACo President Ike Leggett joined Speaker Michael Busch and multiple other policy leaders in urging the release of the remaining Geographic Cost of Education Index funds.
The Baltimore Sun's coverage noted the range of groups voicing support:
The head of the state's superintendents' association, Stephen H. Guthrie of Carroll County, said school systems could not absorb the cuts without losing employees. And the man who helped design the state's entire school funding system, Alvin Thornton, said that although spending the money was technically up to Hogan's discretion, the fact it has been paid out every year for the past seven has made it an integral part of the success of Maryland schools.
MACo President Ike Leggett likened the issue to the end of the Superbowl, "the ball is at the one yard line. We just need to get it in for the touchdown." The Sun coverage continued:
The president of the Maryland Association of Counties, Montgomery County Executive Isiah "Ike" Leggett, a Democrat, said Hogan must make his decision soon because county governments are building their budgets and 13 school districts are now facing cuts.

The association sent Hogan a letter Monday signed by three Republicans and three Democrats, telling him the money may technically be discretionary but has become a crucial component of state support for schools.

"For the thirteen jurisdictions with … funds still pending, the state would be casting a cloud of uncertainty over their own budgeting priorities, with enormous pressure on local tax rates," the letter said.
Read MACo's letter on GCEI funding online.